Self-Serve Dog Wash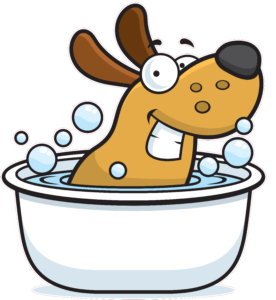 Keep your bathroom clean with our self-service luxury dog wash! Pet Patrol provides elevated tubs, warm water, and high-powered sprayers for quick and easy bathing without all of the mess. Additionally, we provide shampoo, towels, brushes, a hair dryer and an apron to help keep you dry!
Self-serve bathing is available on a first-come, first-serve basis 7 days a week. Our Self Wash closes 1 hour before closing time so we can get it nice and clean for the next days bathers.
*We offer a Discounted rate of $10 if you wish to bathe your dog after picking up from a boarding stay or a full day of daycare. Discount only applies on the same day other services are used.